Welcome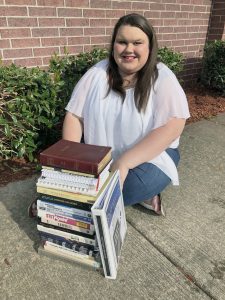 Hello! I am McKenzie Hansen and I am currently majoring in Professional and Technical Writing at the University of Arkansas at Little Rock. I finished my minor in Information Technology in December of 2017. Displayed on this website is my work from UA Little Rock's Professional and Technical Writing (PTW) Program and the Information Technology (IT) program.
I became a PTW major in the Spring of 2018. During the Fall 2017 semester, I took the Editing for Clarity, Usage, and Style course to fulfill a requirement for my Middle Childhood Education program. At the beginning of the Spring 2018 semester I realized that I did not want to become a traditional classroom teacher, so I made the switch from Middle Childhood Education to Professional and Technical Writing. This was the best decision I could have made because this department has prepared me far more for my future career plans with my non-profit organization. 
I have always considered myself a writer. When I was younger, I wrote creatively–poems, plays, and short stories. In 2015, my poem The House in Carlisle was published in a book of student poetry. This is when I shifted to writing more creative non-fiction. I wrote a few personal essays and I would write in my journals quite often. 
As you explore my portfolio you will find plenty of examples of my work from both programs. The portfolio itself is also an example of my work, as I developed my own custom WordPress theme. 
Thank you for taking the time to view my portfolio and my work. I have loved the journey I have taken within the PTW and IT programs. Both have allowed me to develop a motto for myself, and the more I learn in each field has made my motto, "I aspire to inspire", even more true.